Business owners who want to stand out must have an in-depth understanding of cloud computing services, as it is important in today's business. Cloud computing has been longstanding for about 20 years, and it includes data being directed to the cost-benefits, competitive benefits, and business advantages.
According to Dell reports, companies and organizations that invest in cloud, security, big data, and mobility can enjoy about 55% revenue growth that is swifter than their competitors' revenue. Also, according to another study in association with the International Data Group, almost 69% of businesses use cloud computing technology, while 18% have plans to do the same.
Even though many IT support companies are opting for cloud computing, to share the trending benefits, they can also use this technology to run their organizations effectively, increase their profit setup and provide a better service for their clients. The following are the benefits of cloud computing.
1. Emphasizes Data Security
Data saved in the cloud are more secured than those that are stored in on-premise information servers. With cloud computing, data that has been moved by the network can be encrypted or saved inside the database, which makes it possible for you to have a reduced risk of data compromise.
To restrict other sources from accessing your information, an individual user can adjust the access and permission settings and backup data to another remote server, which serves as a secondary option. This allows security to be evaluated and protected. You can assign experts to ensure uninterrupted work on the email security and malfunction of the cloud computing platform.
2. Loss prevention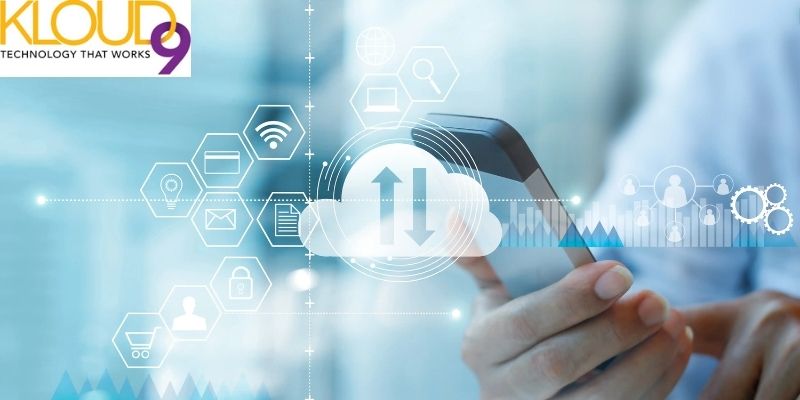 Your organization can suddenly encounter a mishap leading to loss of computer support systems or information within the system. The server can also shut down completely if the computer is overheated. However, if your information is stored and computed in the cloud, all these issues can be avoided.
Your business organization will be at risk if the information is served casually or locally tied to one location. The cloud allows information to be uploaded and served to an outlying location. With this, data can be restored or securely accessed with internet connectivity.
3. Facilitates Disaster Recovery
Anything can disturb the functionality of your company's system. It could be sudden inaccessibility, data loss, breach, or an information compromise. No matter the problem, the cloud can have it restored online.
With cloud computing, you can prevent unnecessary problems that can cause an organization to lose important information and reputation even when you are challenged with power outages, deprecation, malware problems, natural disasters, malicious attacks, and even individual errors.
4. Cost Reduction
The original cost to migrate to the cloud is meaningful, even though there is a more long-term cost that can make cloud computing, pleasing to invest in. There are accessible pay-as-you-go types that your organization can opt for.
You can only pay for features that interest you, and there will be no need for maintaining or purchasing personalized accounts/services. Also, both money and time will be saved as employees can gain smooth access to information no matter where they are. The IT support teams can pay more attention to other projects in the organization as the cloud can be accessed without any system challenge.
5. Automatic Up-to-date Software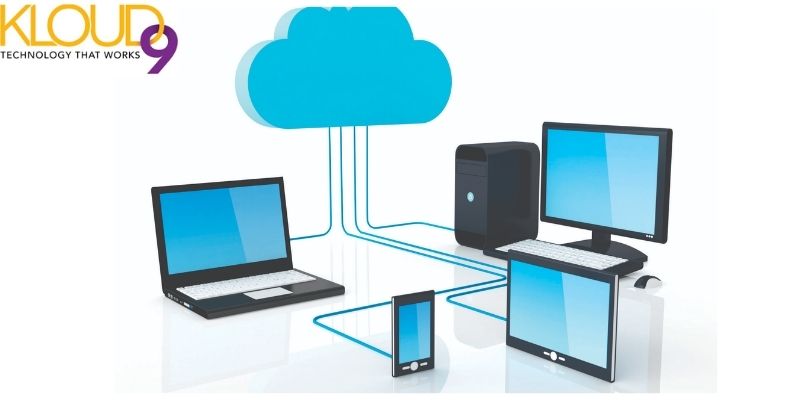 Your organization will run properly, automatically refreshing recent and most resilient software updates without depending on manual updates by the in-house team to evaluate, test, and make up-to-date updates.
Cloud computing helps you avoid old-fashioned technology, improves the level of your security and general experience due to the daily refreshment of your software.
6. Facilitates Flexibility and Agility
Organizations that use cloud computing technology are liable to do better than other organizations by having a more flexible and agile facility that can improve innovations. An organization can develop more energy frequency even in the slightest surge in traffic and demand.
7. Easy Mobility
Cloud computing has made it easy in today's technology. Individuals can connect to information using various mediums including laptops, tablets, computers, voice-command stations, and smartphones. All these are cloud technologies that allow individual users to work easily, travel, connect and collaborate with people worldwide.
8. Quick Scalability
The cloud paves the way for quick, efficient, and seamless scalability. There may be a swing in demand or an attack on new system projects from time to time, but the cloud can augment instantaneous energy without any need for physical facilitation or new hardware. Therefore, cloud technology allows your IT environment to grow alongside your business.
9. Increased Collaboration
Normally, every workforce must grow together while they work as a team. Your organization can miss out on important ideas, efficacies and lose harmony if the team has fallen out of line. Cloud computing permits IT to support team members to look in the same direction easily and securely that can uplift more connections and interests beyond the organization.
10. Insight
Cloud computing gives total control to organization managers to carry out seamless operations. Everything is stored in the cloud; therefore, access and work are separated into different categories to monitor reports, duties, and projects of an employee with just a click of a button.
11. Competitive Edge
When data is stored in the cloud, you can extend cloud-based performing tasks that are a potential risk to the organization, issue individual reports, and track performances. This allows the organization to meet up with business standards and objectives, which serves as a competitive edge over several other competitors.
12. Sustainability
Amongst all the benefits of cloud technology, sustainability is not an obvious benefit, but it is crucial to organizations worldwide. The cloud lessens the carbon footprints if an organization allows work to be done remotely. Where there is a reduced amount of time spent on work, pollution and emissions are reduced.
Conclusion
When your information is saved to the cloud, you can rest assured your organization is out of system risk. You do not have to wait for a special time to migrate your business data to the cloud. You can hire an IT consulting specialist to assist you in computing your data in the cloud for more seamless accessibility.