Microsoft Office has been around for a long time, but Microsoft 365 is a recent addition to the business standard. The new team establishment helps to bring back productivity that suits the recent workforce landscape. With Microsoft Office, you and your team can easily access your company's files and work together to achieve a common goal in real-time, anytime, anywhere.
With the revolution of Microsoft 365, you no longer need a non-flexible standalone Microsoft suite as the latest office resides in the cloud, making it possible for you to use it on up to five devices. A significant change in business strategy can be achieved with Microsoft 365 through the following practices:
1. The power of introspection and intelligence
Microsoft Power BI and Microsoft Delve are available to your company. Owners of businesses should hire people they can get along with. While conducting critical introspection to obtain pertinent information, employees should also have a perspective on their company.
With the aid of Microsoft Power BI, your company can easily organize and collect data, giving it a deep insight that enables it to concentrate on situations that are more important. Power BI uses the data from your company to instantly provide you 360-degree insight into your function. With a functional mobile, it is completed on the dashboard. Any of your preferred programs, such as MailChimp, Google Analytics, Salesforce, etc., can be used to complete the task.
On the other hand, Microsoft Delve is a discovery tool and data visualization that brings machine intelligence and social networking together. Delve Office can assist you in better understanding your company. You can also use Delve to employ a new workforce by searching their profiles for experience and skills. Delve can make it easy for others to see you and assign you to participate in worthwhile projects.
2. Collaborate on creating contents
The contemporary workforce and workflow must correspond with the latest upgrades. Any modern employee should be mobile and collaborative. Also, Microsoft Office 365 suits a millennial work culture or a social networking progeny.
Microsoft Office 365 allows your modern workforce to get content on easy-to-use devices worldwide. The IT service will enable you to save documents in the cloud, which is a great way to change your business narratives, how you save your files, and how you move from single to social standardization. Office 365 affects your world of ideas and essence.
3. Security and transparency
Most businesses have moved to the cloud, but everyone is concerned about security policies. Microsoft Office 365 is one IT service that resides in the cloud. It helps your business get to a level of security and freedom. Many cloud-based businesses have an unending security need that Office 365 can meet.
Microsoft is a leading industry in cloud-based security, as it utilizes many years of experience to establish organizational solutions. They also have security strategies in different stages. Their defense helps ensure security maintenance through detective, mitigating, and preventive tactics.
4. Physical layer
When you move your business to the cloud, your data will be stored in geographically distributed centers created to keep your sensitive information safe from external threats or natural occurrences. All Microsoft 365 functions work throughout the day through continuous residential security personnel, biometric scanners, and surveillance.
5. Data layer
Microsoft Office 365 has high scalability because it is a service with many owners. You can share your information with the same device resources as other cloud-based customers. But you can use active directories or security barriers to separate your data and secure it from unauthorized access.
6. Logical layer
In the last few years, the United States recorded up to 3 million mobile devices stolen or lost. The devices all had sensitive data, which made it problematic. To address the issue of personal information loss, the Microsoft team wipes clean all sensitive data on a stolen or misplaced device. Wiping off information from a mobile device is easy and an excellent way to safeguard your company's data. If you are operating a large business, remote data cleanup can bring safety to your company.
Every year, malware and ransomware have become frequently occurring problems that have made many companies spend billions of dollars. Fortunately, Microsoft Office 365 can help eliminate these problems by designing software that attacks or prevents malware. The built-in solution can filter spam alerts and protect internal or external emails. Antimalware software can identify and hinder system viruses from accessing your computer. They also stop worms from entering your company's system. If your service system is infected, the software can quarantine and protect it from further harm until you remediate the problem.
7. Recurring benefits
Microsoft 365 is suitable for your business as it has insurance policies that can secure your company's future. Microsoft 365 can help you maintain up-to-date versions if you have issues with security upgrades. With such updates, you can easily access standard IT support wherever and whenever you want. Microsoft 365 allows you to make dedicated choices that will help you stay secure and focused.
8. Make meetings matter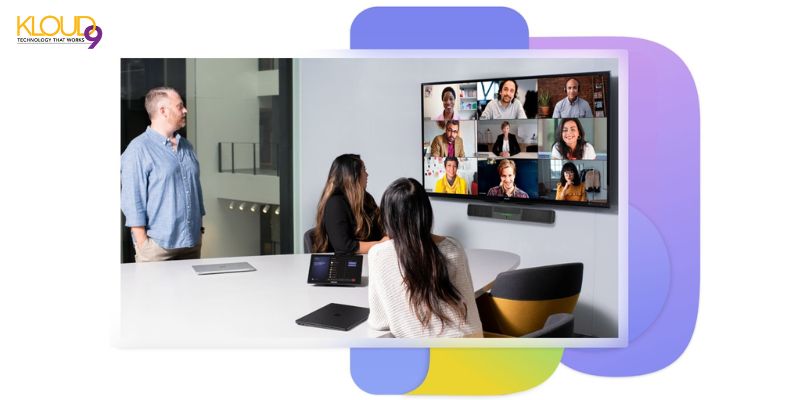 Even though you are not inclined to a complete PowerPoint presentation, desktop sharing, or co-authoring in real-time, it would be best if your company considered collaborations. The revolution of Skype has helped many businesses, as about 250 people can participate in a meeting through their PCs, smartphones, tablets, and other communication devices. Many groups can brainstorm and create content while at a meeting and share experiences that can help improve their businesses. Microsoft 365 allows you to add comments to text and paste content from nearby apps.
9. Togetherness
The sole purpose of Microsoft 365 is to bring a team together. It promotes thoughtful details, meeting access in different places, easy content collaborations, and One-Drive. If there are cost reductions, businesses will have more technology savings and an increase in agility as the team will have more tools to work tirelessly and efficiently.
Conclusion
The most recent revolution, Microsoft Office 365, is a useful IT tool for workers and their workforce. The comprehensive functional scope of the old Microsoft 2007 and 2010 is no longer available to small and medium-sized organizations. The updated version uses cloud-based technology that is quicker and more adaptable.