With the advancement in IT technologies, businesses are embracing newer innovations. With these novel technological innovations, it becomes convenient to enhance business operations, processes, and functionalities. The most crucial technological advancement in the digital world is cloud computing. Cloud computing includes a wide range of services that help in business growth. One of the best services offered by cloud computing is cloud hosting.
According to a statistic, the reports revealed 70 to 75 percent of businesses wish to shift to cloud hosting. The shift is to leverage the benefits offered by cloud hosting services. Cloud hosting features are evolving to offer the best services to businesses. These features focus on enhancing the modern business houses and meeting the requirements of the organizations.
Before elaborating on the advantages offered by cloud hosting services, let us get to know what is cloud hosting?
What Do We Mean By Cloud Hosting?
Cloud hosting services comprise a wide range of features that focus on proper business growth. Cloud hosting includes access, management, and storage of confidential data across different servers. Businesses have the flexibility to access the servers from anywhere.
As an authorized user, you can access the servers remotely and manage them. All you need to have is a high-speed internet connection and a smart device. The vendors are responsible for managing and monitoring the cloud hosting services. The vendor's responsibility includes the storage and monitoring of the business data at different data centers. They also have to provide a proper data backup facility to mitigate the adverse circumstances.
Cloud hosting consists of different hosting plans. Based on your business requirements, the vendors will offer you a suitable package or plan.
There are several reasons for businesses to choose cloud hosting services. So what are these reasons?
Let us understand the reason businesses select cloud hosting.
#1 Cloud Hosting Services Offer Flexibility And Scalability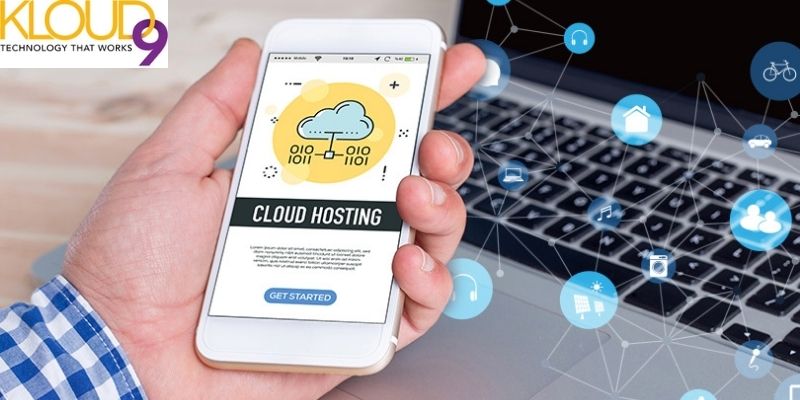 The most significant benefit of cloud hosting services is scalability. It is beneficial for the companies and organizations that show continuous growth. It does not matter whether your organization is large or small. If you are growing, you would need scalable hosting features. When there is continuous growth, the business requirements will change. To manage the changing requirements and meet them adequately, you need hosting services with high scalability. You will get variable bandwidth, data storage, and proper uptime.
#2 Cloud Hosting Services Are Cost-Effective: Businesses and organizations use cloud hosting in the form of SaaS (Software as a Service)
It means that the vendors have the responsibility to maintain the hardware requirements. The clients will pay for the services and software they receive from the vendors. Vendors will offer you different cloud hosting packages. You have to choose the best hosting plan based on your business requirement.
Note: Different vendors will have different pricing for the hosting plans. Check for the best hosting plan before purchasing.
#3 Cloud Hosting Offers High Traffic Handling and Enhanced Uptime
Cloud hosting has multiple Managed, Shared, and Dedicated servers. Due to this, you will have a minimum or zero downtime. Even if one server fails, there are other servers for the backup facility. So the cloud hosting services will ensure that there is no downtime. With zero downtime, you can expect high web traffic for your business website.
#4 Cloud Hosting Services Provide You Better Performance
When you want to maximize the performance of the website, you should choose cloud hosting services. Cloud hosting offers better bandwidth and high-performing servers. Moreover, the entire load is distributed among different connected servers. With cloud hosting, you get the best resources.
#5 High Security Of Data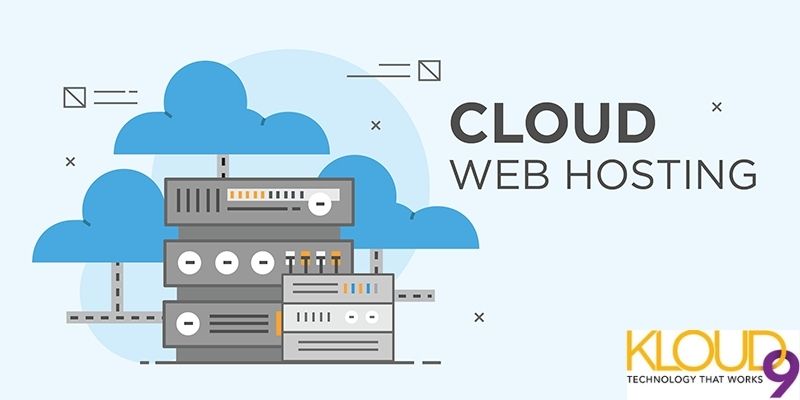 Cloud hosting offers 24/7 data monitoring services. It helps to keep your business data secure and safe. The data storage takes place at multiple locations. Cloud hosting offers various security features that protect your data from breaching.
#6 Cloud Hosting Offers Disaster Recovery
With cloud hosting services, you get multiple servers to store the data. Due to this, you can automatically take data backup at regular intervals. Even in adverse circumstances, you will not lose the data. Cloud hosting offers 100 percent data recovery in a hassle-free manner.
Summary
Now you know why cloud hosting is essential for all businesses in the digital era. If you focus on the features of cloud hosting services, you will never face downtime, network issues, data storage issues, or cyber threat. Kloud9IT is an IT consulting company in Cleveland. Our IT experts can help your business with cloud hosting services.