At present, the world is taking a drastic shift towards technology. Both large and small businesses are looking for new ways to adapt to the change. The idea of adaptation still has been to install and run new tech using the existing workforce. However, this strategy does not work out well always.
The internal workforce or team may be adept at dealing with issues related to IT, but they may not understand the current and ever-changing IT trends. This is why IT services are required. It is at this point of necessity where businesses need to outsource some of their IT operations.
What is IT Consulting?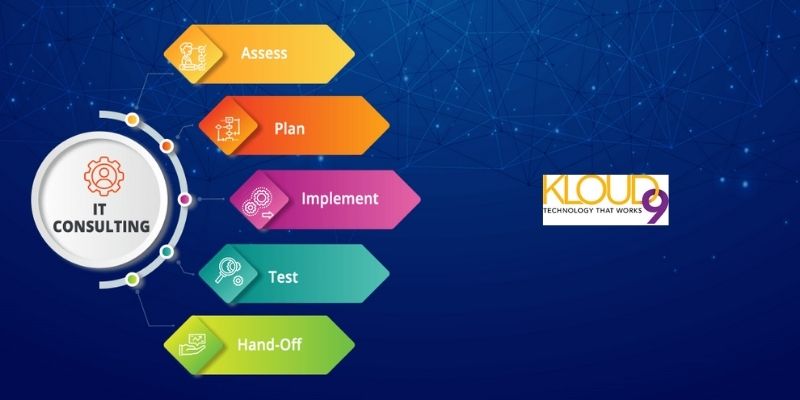 IT consulting is a term commonly used in business conferences, but not many people understand what it mean. IT consulting helps a company to assess its potential or current technology strategies. This assessment is to assist them in aligning these strategies with a company's business plan.
IT consulting may be services that involve the support of a customer's IT initiative or hardware issues. The support can be through the architectural, strategic, implementation, and operational phases.
What Do IT Consultants Do?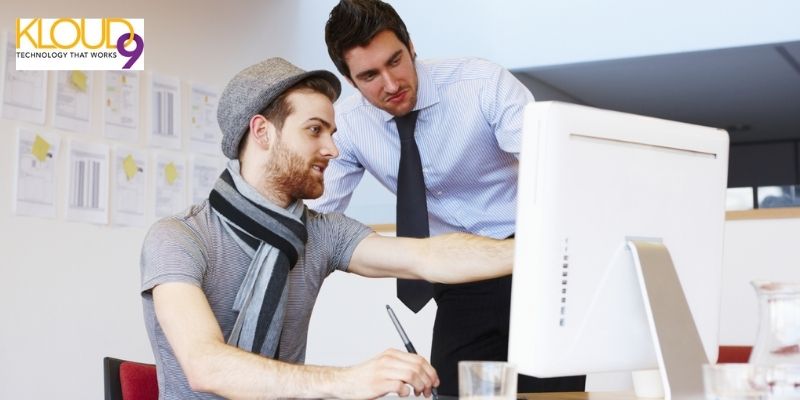 The core of an IT consultancy is its expertise in a particular field. They are capable of taking an important look at a company's problems and recommend solutions. Many IT consultants help organizations with progressive advice on new ways of solving issues. They study the running of a business and highlight areas that need improvement.
The advice of an IT consultant takes the form of recommendation of the type of systems and software to use. Most of these consulting services will be provided by a software company as part of a software sale. Such an offer will allow a company to custom-make their purchase to align with their needs. Other IT consultants specialize in maintaining the company's system on a day-to-day basis.
What Are the Reasons Why Small Businesses Need IT Consultants?
Every small business wants to grow. As the business world moves towards newer technology, so should every small business. Many businesses depend on internal talents for the installation and running of new technology. It is a strategy that may work at the beginning because of the basic IT knowledge that professionals have.
Nevertheless, a professional IT consultant is required in some situations. There are some new technologies that only specialists can handle, making such a consultant important to the growth of your business. Here are some more reasons why a small business may require an IT consultant:
1. Saving Costs
Small businesses need to save money to survive the market. Expenses can be reduced when an IT consultant is hired instead of having a permanent IT expert. Having a permanent IT expert can be expensive. Most startups or small businesses may not always need advanced IT support every month.
For example, an IT consultant or expert may only be needed to install new software or system. The experts can then train users on how to use it, allowing the company to smoothly run the system by themselves. However, the experts may be consulted when any issue arises.
2. Making the Right Decision
It is now easy to clearly understand that IT consultants can help enhance the productivity of a small business. They can also contribute positively to the bedrock of your organization. It is an affordable and cost-effective approach. It will also help keep your business up to trend.
Furthermore, both the management team and human resources of small businesses may be stretched. The stress can be reduced by outsourcing your IT services. Doing so will provide the flexibility and space for you to focus on other operational aspects of the business.
3. Enhancing Data Security
The security of data is one of the greatest concerns for businesses when adopting new technology. IT consultants and experts can recommend the safest technology to use for your business. They can also help your business to identify flaws in the current system that may lead to a breach in security.
Also, the right move to make after experiencing or suspecting a security breach is to hire the service of an IT consultant. In-house IT professionals may not be able to closely monitor data operations because of how busy they are managing daily operations.
4. Reduced Downtime
The last thing you need as a small business is an issue that will result in downtime. The losses from a few moments of system failure can be significant. Some issues may be insignificant to large companies but disastrous to small businesses. Problems like viruses, corrupted data, and spotty internet are detrimental to small businesses.
To make sure that you do not experience such issues, an IT consultant is needed. The service team is always on call to avert such problems before they happen. Their remote monitoring of your systems, maintenance, and security coupled with 24/7 response options is helpful.
5. Professional IT Services
One of the main advantages of getting an IT consultant for your business is that you will get professional advice. Also, experts can predict the upcoming trend and help you adjust your business operation to fall in line with those trends. Knowing the current and future technology needs will help your business meets market need.
6. Improved Customer Service
Improving customer satisfaction is what business owners are always looking to do. Implementing technology the right way will help you achieve this goal. Incorporating new technologies with your business makes it easy to efficiently communicate with customers. It also helps improve employee's productivity, and IT consultants can help you choose the best technology.
7. Solving a Crisis
Internal IT professionals may not be able to solve some type of technical issue. There are cases where systems are breached and internal experts cannot reverse the damage done. These and natural disasters such as fire and flood can affect technologies, and only IT consultants can resolve them.
Conclusion
The benefits of an IT consultant to small businesses are many. The wealth of experience and expertise from these professionals is beneficial to small businesses. This makes it easy for you to handle technical tasks. To ensure that your business has the best systems to help your operations at all times, hire an IT consultant regularly.