In this modern age, the majority of organizations, be it finance or accounts, health, construction, information technology (I.T), etc., are all taking bold steps towards moving to the cloud. These organizations have discovered both the capacities and also the benefits cloud computing offers. Though, moving the whole business to the cloud is a process that demands deep consideration and comprehensive research.
Among the facets that are to be considered, the most difficult part of the whole process of moving to the cloud is the type of cloud service provider to choose. From customization to performance stability, there are several factors that influence the choice of a cloud service provider. So, it is very important to patiently and thoroughly look through the process of selecting the cloud service provider that will be used.
Selecting a good cloud service provider requires more effort than just surfing through the potential cloud service provider's website to read their reviews.
When choosing a cloud service provider, you need to choose one that offers virtualized infrastructure.
To choose the right cloud service provider, below are some factors you should consider.
1. THE TYPE OF SERVICE
There are various types of cloud services, such as a hybrid cloud, private cloud, and public cloud. You must make sure your potential cloud service provider offers the type of service you want, just in case you know the type of service you need.
If you don't know the type of cloud service provider you would love to use, then a good cloud service provider should not only help you to choose the best cloud services that suit your business but should also be able to accurately explain to you the type of services that they offer.
2. PRICING
Ensure you take a thorough look at the price before buying any package. Make sure you ask what all you will be charged for. Ask them about their upfront costs and also if you can assess services when you need to. Will their service charges be annual, semi-annual, each month, or by the hour? You should examine the service charges of a cloud service provider before choosing that provider.
3. EXPERTISE
Make sure you choose a cloud service provider that is an industry specialist and is a popular brand that is knowledgeable about almost any software that your company wants to make use of. The cloud specialist should have a good understanding of what most enterprise clients require, and should be ahead of the competition as a visionary cloud specialist.
4. SECURITY
Security should be the first thing to check for especially when networking and data are concerned. Similar to network security, cloud security makes sure that your data is safe. You should ask the potential cloud service provider the kind of server level and network protocols they have arranged to ensure your data is protected. The security protocols to watch out for includes antivirus, firewalls, encryption, and multifaceted user authentication.
5. ACCESS TO THE CLOUD

One of the advantages of cloud computing is its accessibility. There is a need for you to understand how you will be capable of accessing your data on the cloud and how it will blend into your newly established work environment.
Also, if your company has the potential for growing rapidly, then there is a need for you to ask the cloud service provider about their capabilities to meet the growing need of your company.
6. CUSTOMER SUPPORT SERVICES
Cloud computing services never sleeps, nor should your provider's technical support. Getting assistance when needed is very important, so you must ask your provider if they offer 24-hour technical support, including weekends and holidays.
For the ease of reporting problems that one might come across, it's important to ask them about their live chat options, email, and phone numbers. You will be able to locate the right cloud service provider for your business when you ask these questions
7. HANDLING OF REGULATORY COMPLIANCE
A good understanding of the regulations and laws, such as PCCI, HIPAA, and GDPR, that connect to the compilation and storage of data can be very intimidating. This is why one of the advantages of employing a cloud computing provider is possessing security specialists to take good care of regulatory compliance for you.
You will also need to ensure your cloud service provider is always working to stay updated on the later regulations and rules that may implicate your data.
8. NETWORK OWNERSHIP
The cloud service provider must have a resilient, secure, and robust network to provide credible network connectivity via the cloud services effectively. The cloud service provider must be able to oversee the unexpected challenges of cloud services and take possession of the infrastructure.
9. FINANCIAL STABILITY
Financial stability is also one of the crucial factors you must consider before choosing a cloud service provider. Also, it is important to check their years of experience, in which a minimum of 10 years is highly recommended. Its position in the stock market is also a crucial factor to critically consider. Make sure you are always active to get the latest updates on the cloud service provider's financial reports, earnings, and stock prices, to assist you to determine which would be the best for you.
10. BACKUP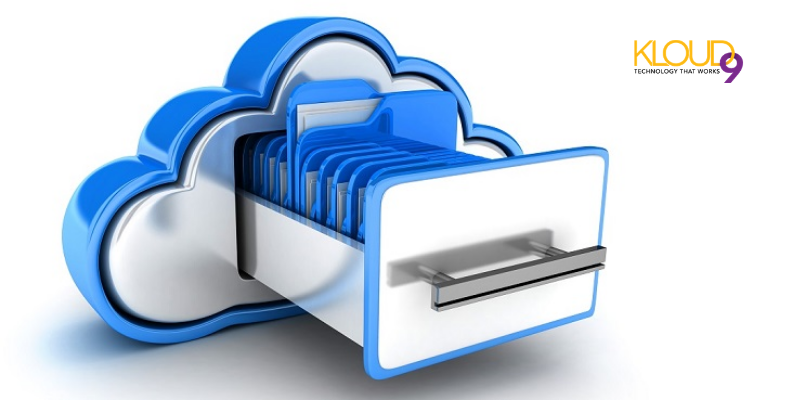 The majority of cloud service providers provide data backup facilities. The backup option is another thing you should look for in a cloud hosting service. Don't choose any cloud service provider that does not back up their data daily. The majority of the top cloud service providers offer a backup plan of about 100 days. There should also be an option to increase this duration when requested for. The backup process and its restoration are also features about which you should ask questions.
CONCLUSION
Cloud computing has played a tremendous role in strengthening businesses worldwide, enabling businesses to climb to the level of infrastructures needed. but the cloud service provider also offers flexibility as well as steering operational efficiency, making it easy for companies to be able to respond faster to any challenges that might arise.
Choosing the right cloud service provider is not a choice, but a necessity. The cloud service provider is required to provide quality services at an affordable price. Their services also include 24 hours support with quick response and solution.