Voice over Internet Protocol (VoIP) technology has revolutionized communication by allowing us to make phone calls over the Internet. Since its inception, VoIP has grown in popularity and has become an integral part of business communication. As we move into 2023, VoIP is expected to evolve and bring new trends to the industry. This article will discuss some of the VoIP trends that will rule in 2023.
VOIP Trends That Will Rule in 2023 and Beyond

1. Artificial Intelligence Integration
One of the most important VoIP innovations that will revolutionize the market in 2023 is the integration of AI. Businesses can get various advantages by integrating AI with VoIP technology, including individualized customer care, improved call routing, and enhanced call statistics. Businesses may better understand their customers' wants and behavior by utilizing AI to analyze call patterns, which can help them offer better services and products.
AI can also automate customer service processes, like phone routing and responding. This can save organizations costs and time while enhancing consumer satisfaction.
2. Cloud-Based VoIP
Another development that will take off in 2023 is cloud-based VoIP. Cloud-based VoIP makes phone calls over the Internet instead of a regular phone line. Businesses can benefit from cloud-based VoIP in several ways, including lower costs, scalability, and flexibility.
Scalability is one of the most important benefits of cloud-based VoIP. Businesses must buy new hardware to quickly scale their phone systems up or down based on their needs. Additionally, cloud-based VoIP enables companies to operate from any location as long as they can access the Internet.
3. Integration with Other Business Applications
Integrating VoIP technology with various corporate applications will further influence the VoIP market in 2023. Numerous business applications, including customer relationship management (CRM) software, project management tools, and marketing automation software, can be integrated with VoIP technology.
Businesses can reorganize processes and boost productivity by integrating VoIP technology with other business apps. Businesses may track and analyze client interactions, which can help them improve customer service by integrating VoIP technology with CRM software.
4. Video Conferencing
In 2023, video conferencing will continue to be a key trend as it is currently a common application for VoIP technology. Regardless of location, organizations may connect with staff, clients, and partners using video conferencing.
Video conferencing has grown in importance for businesses as the demand for distant work has increased. Due to the continued adoption of rules encouraging remote work by firms, video conferencing is anticipated to grow in popularity in 2023.
5. Mobile Integration
Another development that will influence the VoIP market in 2023 is mobile integration. Due to the proliferation of mobile devices, businesses are seeking ways to link their phone systems with their mobile devices. Businesses may place and receive calls from anywhere if they have an internet connection by integrating VoIP technology with mobile devices.
Mobile integration can also help companies enhance their customer service. Businesses can respond to client inquiries more quickly and enhance communication in general by allowing employees to answer calls on their mobile devices.
6. Improved Security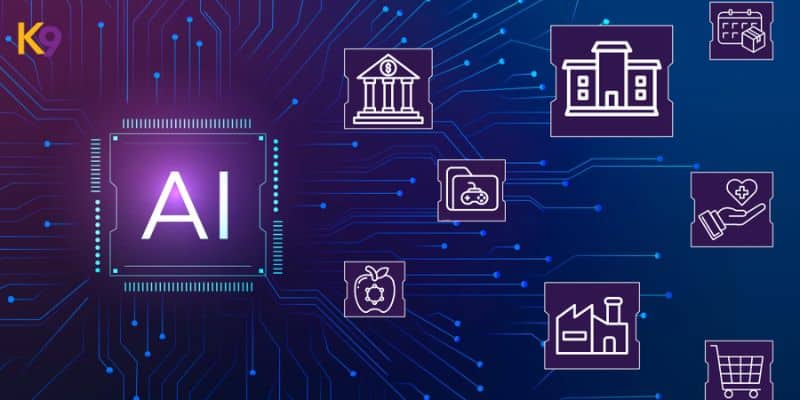 Security will become a bigger problem for businesses as VoIP gets more widely used. VoIP service providers should put more effort into enhancing system security in 2023 to safeguard consumer data and fend off cyberattacks.
The possibility of eavesdropping on VoIP calls is among the biggest security worries. Hackers can listen in on private discussions using VoIP calls. VoIP providers will probably use stronger encryption techniques to secure their networks to combat this.
7. Increased Adoption of Unified Communications
When communication channels, such as voice, video, email, and instant messaging, are combined into one platform, this is called unified communications (UC). Due to its ability to improve productivity and streamline communication, UC is growing in popularity.
More firms are anticipated to use UC in 2023 as they search for ways to enhance communication and cooperation. Businesses can simplify their communication systems and boost productivity by utilizing a single platform for all their communication requirements.
8. Improved Audio Quality
The ability to deliver high-quality audio calls is one of VoIP technology's most important benefits. To give their consumers an even better experience in 2023, VoIP providers are anticipated to concentrate more on enhancing the audio quality of their systems.
Businesses can benefit from enhanced audio quality, including clearer calls, less background noise, and more reliable calls. VoIP providers can set themselves apart from their rivals and give their clients a better overall experience by investing in enhancing their audio quality.
9. More Customization Options
Businesses are searching for more customization options as they continue adopting VoIP technology to fit their phone systems to their unique requirements. By 2023, it's anticipated that VoIP service providers will give consumers additional customization choices, enabling them to design phone systems that suit their unique needs.
Examples of customization options include personalized call routing, unique call greetings, and the capacity to interact with other business software. VoIP companies may give their consumers a more individualized experience and raise their level of satisfaction by providing additional customization options.
10. Increased Focus on User Experience
In 2023, VoIP systems' user interfaces will receive more attention. Businesses anticipate a seamless and simple experience as they increasingly rely on VoIP technology for their communication requirements.
VoIP service providers will put more of an emphasis on offering intuitive user interfaces, streamlined setup procedures, and simple-to-use features. VoIP service providers can increase their customers' overall satisfaction and draw in additional clients by enhancing the user experience of their systems.
Conclusion
VoIP technology has come a long way since its inception and has become integral to business communication. In 2023, we expect to see several trends that will shape the VoIP industry, including AI integration, cloud-based VoIP, integration with other business applications, video conferencing, improved security, mobile integration, increased adoption of UC, improved audio quality, more customization options, and increased focus on user experience.