Cloud computing has taken over businesses of all kinds and sectors due to the unique benefits that the system delivers as software, platform, and even infrastructure.
Every firm has different cloud requirements based on its size. You can fine-tune the requirements and deploy them into an existing IT system at a large corporation or as a completely new setup for a small business by cloud computing companies. Cloud computing for medium-sized and emerging businesses has distinct advantages for overall business operations, which are discussed in detail below.
#1 Accessibility:
Previously, accessing the data and apps required for work was restricted to the office. Cloud computing has altered this.
Employees may now access documents, photos, spreadsheets, conversations, and anything else from anywhere and at any time.
With technological advancement comes a shift in workplace culture and employer (and employee) expectations. The cloud is essential for remote work, productive business travel, and jobs completed on time. The cloud provides SMBs with enhanced access to data that empowers today's workforce.
#2 Scalability:
The cloud is essential for firms that are rapidly expanding.
Whether it's increasing production, customers, or services, the cloud can effortlessly meet business requirements in all directions. In essence, the company can handle increasing or decreasing resources.
Planning for the plethora of changes that might affect your organization, from market swings to internal upheavals, is challenging, and leadership will never get it perfectly correct. The cloud is especially relevant for SMBs since smaller firms experience more dramatic variations with higher risk.
#3 Backup and Recovery From Disaster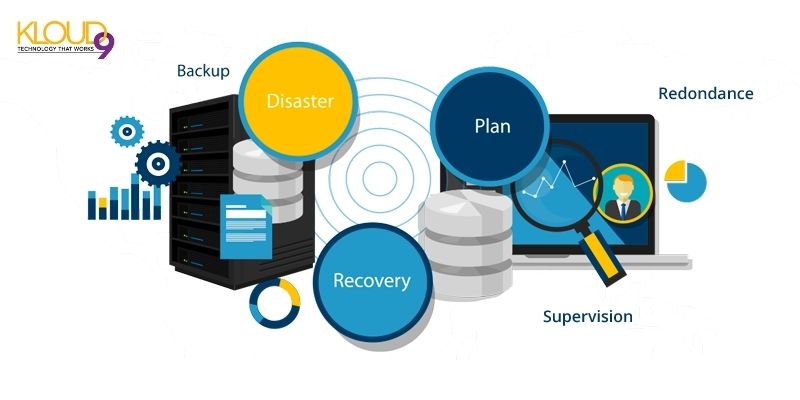 Every company, from SMBs to enterprises, has to be disaster-ready. In the digital era, a sound disaster recovery plan is crucial.
A seamless off-site backup alternative is provided by the cloud for businesses of all sizes. Your data backups may be stored in a colocation facility or a cloud data centre, providing you access to an infinite infrastructure. It's the best place for data protection in a private or hybrid cloud implementation.
#4 Flexibility and Adaptability
SMBs do not have to anticipate years' worth of infrastructure investment with little to no data because many cloud providers operate on a subscription OpEx spending model. The cloud has potential for that development if the business is booming. When business is slow, prices will drop to accommodate your demands.
The firm gains a competitive advantage from this adaptability. Specifically, SMBs rely on this benefit. SMBs depend on their capacity for quick adaptation to changing market conditions and client demands. It distinguishes cloud-based SMBs from their rivals.
#5 Improved Efficiency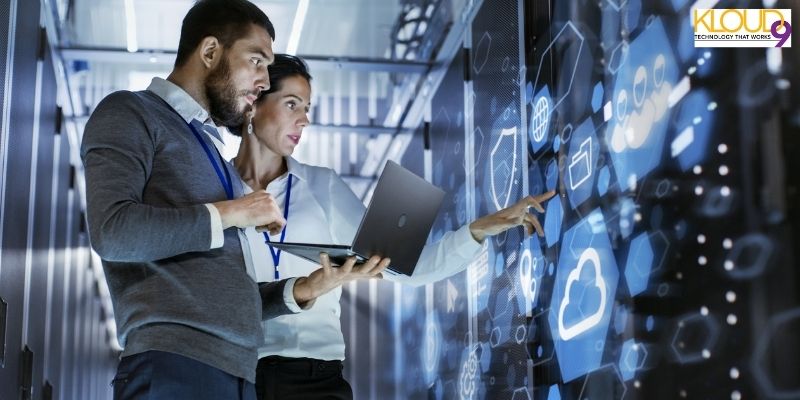 The advantages of embracing the cloud for SMBs are limitless. The cloud removes these time-consuming and repetitive tasks for the business, including IT maintenance and monitoring as well as work and process improvement.
Documents may be shared and edited by teams at the same time. It is preferable to disseminate spreadsheets and holding off until the following in-person team gathering. Instead of constantly patching servers, IT workers might focus on improving technology investment and implementation across the company.
There is also carbon efficiency to take into account. Businesses that adopt cloud computing can reduce their energy use by as much as 70%!
#6 Collaboration
The cloud is crucial for the SMB since collaboration is at the core of a successful and productive company. SaaS technologies, like Microsoft Office 365, make real-time data and analytics collaboration simple. Web-based collaboration solutions like Cisco WebEx Teams, which offers a complete platform for corporate collaboration and communication, are also supported by cloud tools.
#7 You Get Automated Updates
Server maintenance requires a lot of effort. The cloud for SMBs enables hassle-free administration of the technology sustaining your company because the infrastructure is off-site. The regular software and security upgrades are released by cloud providers, freeing the SMB's IT leadership to concentrate on strategic projects that will help the company develop.
Summary:
Cloud computing solutions are a confident choice for businesses over their rivals due to their unmatched agility, adaptability, sustainability, and data management characteristics.
These characteristics of the cloud ensure that the platform remains advantageous for current applications and future use.
Contact the knowledgeable staff at Kloud9IT, who specializes in cutting-edge IT solutions. They can help you boost and accelerate your company's productivity. It will accomplish its ultimate objective of searching cloud plan that best meets your company's needs.
Contact our team now to use cloud computing services. It will help you change the method of company operations. Visit the website today and schedule our appointment. Kloud9IT is the best firm that acknowledges the changing IT demands and offers high-quality solutions to clients.