In the modern digital era, it is common to have an official email. Millions or billions of people use emails for effective communication. Whether you want to reach out to a client or provide information to colleagues, you will definitely rely on email services. You can attach the files, images, and folders to the email and send them out to the recipient. You can access our email account via any digital device (desktops, laptops, smartphones, etc.
Every business has its official email address so that its clients and customers can reach out to them whenever required.
It is essential for businesses to have an email address to have effective communication with their customers. Advancement in technology is making life simpler and business effective. But every coin has two sides. In the digital world, cyberattacks are increasing at an alarming rate. For hackers, emails have become a new way to intercept business accounts and get access to the confidential (personal/professional). It is a necessity to maintain the security of email accounts and keep them safe.
According to an expert, cyberattackers have an inclination toward emails. They try to exploit the email services and force into the business details. It is a new and profound way to target companies and get a ransom from them. Sometimes the attackers steal the company data and sell it to others. The email accounts have become so vulnerable that they can hack with a small malicious link. The link is enough to pass all the security defenses and get access to the system.
For every business and individual, email privacy and security must be the top priority. You should follow the best practices to enhance your email security.
We will share some email encryption and privacy tactics to maintain email security. The tactics are simple to understand and easy to implement. You can choose them according to your preferences.
#1 Implement Email Encryption:
Everyone would agree to the fact that hackers can have easy access to email data and leak it without consent. Therefore, it is essential for businesses to implement encryption on email data.
It is an effective way to protect the highly confidential email information of a business. But for employees, it becomes a hassle. They have to pass through multiple security parameters to send a single email. How will you resolve such problems? A simple tactic is to encrypt the emails while sending them through email services. It does not matter what email platform you use – google, yahoo or Hotmail. The essential thing is to encrypt the email and then send it out. It will help you to maintain data protection.
While implementing the security features, businesses should remember their employees while doing so. The policies you put forward for email security should be easy to understand and use.
#2 Businesses Should Provide Employee Security Training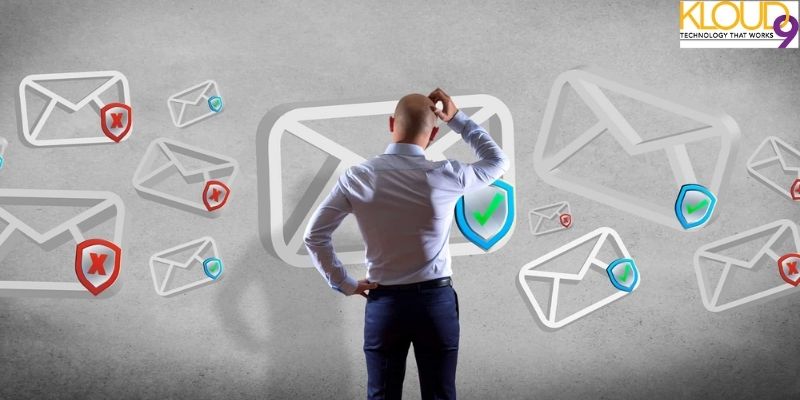 Every employee of the business must understand the significance of email security and encryption services.
The businesses should provide proper training to the employees for the emails.
Besides, the business should get confirmation that the employees have understood all the security parameters for the emails. With training, the employees get to know how, when and in what format you can send the emails. Employees bear the professional responsibility of the business.
If any insecure email containing confidential information is sent out, employees and businesses have to pay a high price.
#3 Follow Email Security Best Practice:
If you want emails to have encrypted data and maintain security, follow these best practices. You can prevent cyberattacks on emails on a large scale.
#1 Apply timestamp confirmation to ensure that the emails are encrypted with the codes.
#4 Use 2-Factor Authentication For Securing The Emails:
With 2-factor authentication, you can enhance the security of your email account.
Hackers will not be able to get easy access to the account.
#5 Track The Employee Email Activity:
You should know the number of emails sent in a day. What subscription do employees have on the company email address? Process all the emails and filter out suspicious emails from the inbox.
#6 Always Be Alert For Phishing Emails: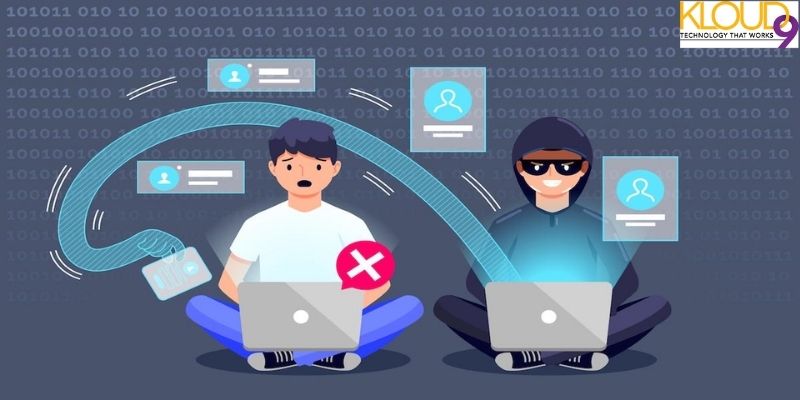 The hackers keep sending out malicious emails with links and attachments. You should keep your email accounts secure and free from such phishing emails.
#7. Use firewalls and email security software products to filter out malicious emails.
Summary:
Email encryption is essential for maintaining the security of business information and data. It will prevent cyberattacks and cyber theft. If you want to secure your emails, you can consult Kloud9IT. They are known for providing the best IT and security solutions for businesses.