Businesses have to maintain connections with their clients and customers. The most effective way to build communication is through emails.
In the digital era, email serves millions of businesses to send and receive confidential information. Nowadays, there has been an increasing threat to emails. Cyberattackers prey on email IDs to get easy access to the business system. Through emails, they steal confidential business information. Besides, they can send emails with malicious links and attachments. These attachments have viruses and malware that can enter the system and corrupt it. It causes a huge loss to the business in terms of finance and reputation.
It has become a necessity to ensure email protection. Besides, you should secure the networks via firewalls and software programs. These programs are capable of filtering the spam emails and blocking their entry into the inbox.
The first and foremost step is to identify the spam emails. With this, you will get a fair idea of the business email compromise scams.
Let us learn more about the Business Email Compromise Scam and how to identify it.
What Do You Mean By Business Email Compromise Scam?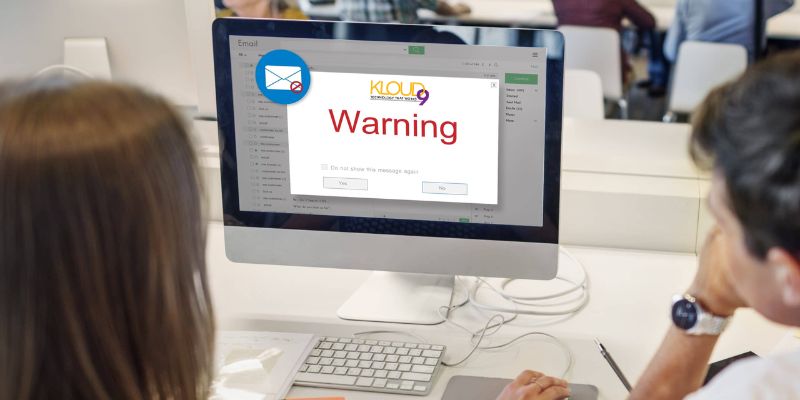 Usually, people refer to the scam with the short form - BEC. It is the fastest-growing cybercrime in our digital world. It refers to a type of phishing scam run by fraudsters and cybercriminals. The cybercriminals try to impersonate themselves as the company owner or staff to get an entry into the system. With this, they can transfer a huge sum of money from the business accounts. Besides, they can get access to confidential emails.
This event is known as email spoofing or email compromise.
There are different varieties of email scams or email spoofing. You must be aware of the types. It will be helpful in identifying the BEC and putting a stop to it.
For instance, an authorized employee of the company receives an urgent email, presumably from the top executive. The email states to transfer a large sum of money for a legitimate purpose. It is a situation where the fraudster is imposing himself as the company executive to get the money. The fraudster will try to change the payment account route and payment vendor. In such a situation, you must understand that it is a scam. The urgent email can be regarding:

Payment - Important
Payment Notice
Process Payment
Quick Request
Fund Payment Reminder
Wire Transfer Request
Bank Transfer Inquiry

Another way of email spoofing is to send out an email to the HR section asking for the list of an email list of employees with their names and payroll information. The fraudster will try to copy the form format. If the mail is sent, the financial and personal detail of the employees is at stake. You must beware of such email spoofing and try to prevent it. It becomes a scenario of identify theft, email spoofing, and stealing company wealth.
How To Prevent The Business Email Compromise Scam? Is There An Effective Way To Put A Stop On It?
You can embrace cybersecurity and email protection tactics to maintain email privacy. It will help the employees to stay alert while using email services.
#1. Provide training to the employees regarding emails:
They should be able to distinguish between a spam email and a genuine email. You can follow up on the standard email procedure to know what an authentic and confidential email would look like. The fraudster will design the email exactly similar to the office email. But after training, they will know to be alert while handling such emails.
#2 Always Follow The Verification Process: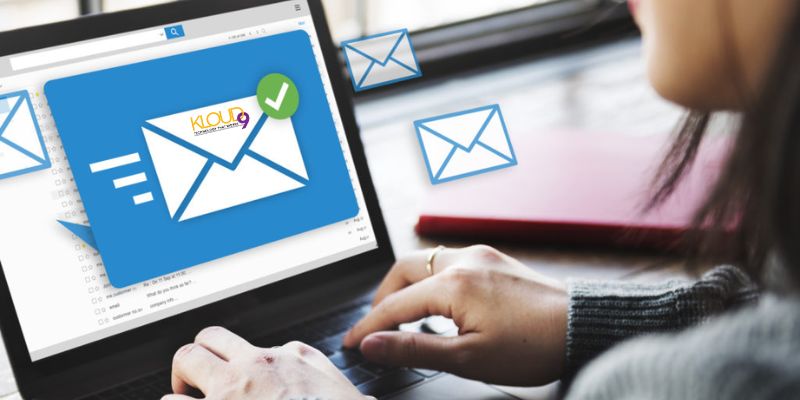 Confirmation or verification of the email might take a few minutes. But it will prevent an attack on the organization. When you receive such emails, try to look into the source of the sender. Do not try to reply to suspicious emails. Rather try a forward option. It will give you a fair idea of whether the email is genuine or not.
Summary:
Protecting the business email should be the top priority of a business organization. It is essential because cyberattacks consider email a vulnerable tool. You will need a highly reputed IT solution service provider who can implement email protection services. Kloud9IT is known for providing the best IT solutions in Cleveland. Get in touch to know more about IT solutions.