Not many technologies in the business world have had an impact as much as cloud computing. Costs related to purchases are reduced when an organization relies on the service of a cloud computing provider. Additionally, organizations of different sizes have the advantage of scalability and flexibility.
What is Cloud Computing?
Cloud computing refers to the process of delivering on-demand computing services. These services may include delivering applications, network systems, storage, and IT infrastructure over the internet. A third-party vendor provides this service. The physical data center that houses the cloud service is managed and maintained by the vendor.
Cloud Computing Trends That Will Impact Organizations in 2022
It is important to understand the evolving technology surrounding cloud computing as more organizations move to cloud-based services. Understanding emerging trends related to these technologies is fundamental to issues like reliability and security. The following are cloud computing trends that will have an impact on your organization in 2022:
1. Hybrid and multi-cloud services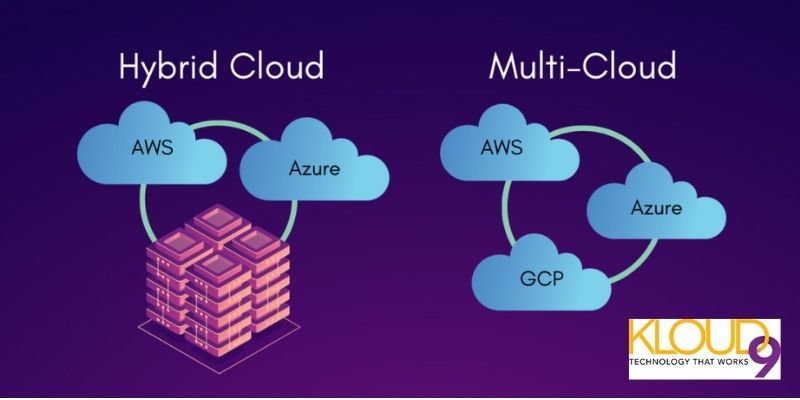 The hybrid cloud service is a computing environment that makes use of both public and private cloud models. It has an advantage for being able to combine the security of private on-premise cloud with the public cloud environment. Hybrid cloud service allows company's employees to simultaneously use both the private and public cloud.
The multi-cloud is quite similar to a hybrid cloud service. It uses a different data storage system and cloud computing within one IT architecture. Multi-cloud systems can be based on only private or public systems. It can also be based on a combination of a hybrid system.
2. Serverless computing
"Serverless" is also known as Function-as-a-Service (FaaS). It is one of the relatively new computing trends whose demand will grow in 2022. The service provider allocates all resources required for this service. Therefore, it has immense importance to software developers who do not have to maintain and manage network servers.
With serverless computing, there is no longer a need for cloud application developers to have broad knowledge in Google Cloud Platform and AWS. This trend will allow developers to be more productive as their only need is to interact with the serverless interface. Their focus will be on UI, UX, and development rather than IT infrastructure.
3. New backup and cloud-based disaster recovery systems
Cloud computing has the advantage of efficiency in the backup and the cloud recovery system. These systems are needed so businesses can have scalable and accessible disaster recovery solutions. However, the recent move to a remote work environment exposed the vulnerabilities in backup and disaster recovery plans.
Fortunately, a cloud-based disaster recovery system will allow employees to access work resources from anywhere. Work can even continue when it is impossible to meet in person. This trend will allow IT support teams to focus more on maintaining and monitoring the business network. Generally, business operations can continue without interruption.
4. Artificial intelligence and big data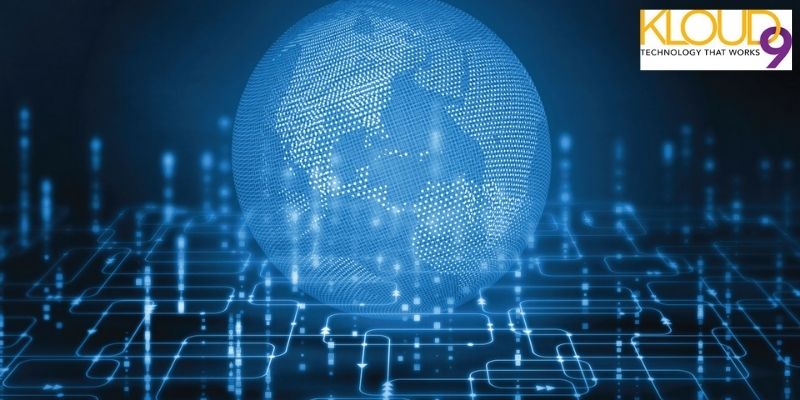 The benefits that combining big data and cloud computing gives are enormous. For one, the efficiency of both technologies is enhanced. To better interpret the large and varied number of data, artificial intelligence must be implemented in the system. Doing so will improve business processes.
Furthermore, artificial intelligence aims to automate repetitive tasks that are spread across a broad range of technologies. Such tasks may include digital assistants, location services, and chatbots. It is expected that AI grows in 2022. As businesses minimize manual tasks and streamline processes, AI will be more relevant in the workplace.
5. Domination of edge computing
Edge computing is an emerging cloud computing trend. It involves the storage of information and data in localized data nearer to the devices that use them. Rather than for management and computing to be handled at the central cloud network, it is done locally. Edge computing is particularly important in remote areas and places where there is little connectivity.
Additionally, this technology is a solution to latency issues that affect the performance and speed of real-time applications. It is also the foundation for the Internet of Things (IoT) technology. IoT is utilized in smart light switches, temperature control systems, remote doorbells, and facial recognition components.
Edge computing will be more relevant in 2022 as IoT becomes more popular. Furthermore, it will be an integral part of the technology that manages IoT. Edge computing together with AI is an innovative cloud computing solution that will impact your organization in 2022.
6. Personalization of everything
It is almost natural that cloud computing leads to personalization on all fronts. One of the main trends for cloud computing in 2022 and beyond will be this personalization. It will be more popular to build an infrastructure ecosystem and software specially designed for one company. This infrastructure and software can be made to vary with time so it can adapt to new needs.
Furthermore, personalization is an expected trend that can even be very important in multi-cloud and hybrid cloud systems. With personalization, there is a possibility of using these systems to collect a significant number of data.
7. Cybersecurity
An organization's data should be regulated and secure. As cloud computing systems become the mainstream solution for organizations, security challenges are also expected to increase. This challenge is an essential point that requires utmost attention. The attention it gets must be from both the systems providers and the companies that make use of them.
Cybersecurity is no small matter and IT organizations must understand how it will affect cloud computing services. Once more, it is clear that organizations need to rely on professional cloud service providers with cutting-edge security features, updated software, and the latest regulations for prevention against cyber-attacks.
Conclusion
Generally, the level that cloud computing has reached makes it a system to offer value to organizations. Furthermore, understanding emerging cloud computing trends will allow companies to easily convert their current work infrastructure to more innovative ones. As the need may be, companies can use cloud computing systems to their full potential for success.