Data as a Service, also known as DaaS, is increasingly becoming a popular solution for data analytics, storage, and management as more companies are modernizing their infrastructures through the cloud. By taking up DaaS, companies now can increase the integrity and reliability of their data, reduce time-to-insight, and improve the agility of their data workloads.
What is DaaS?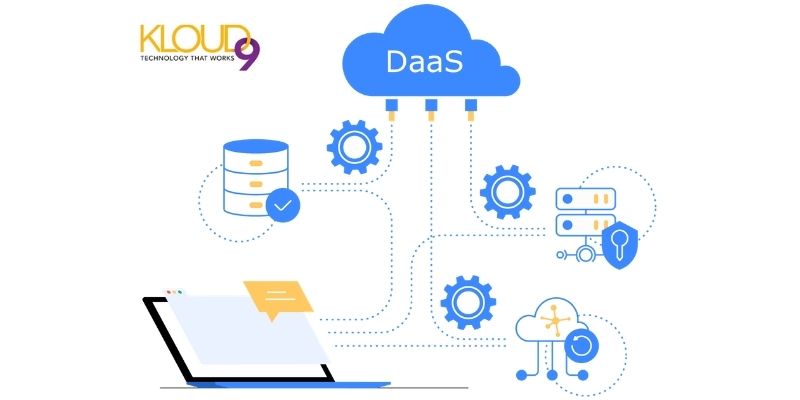 DaaS is a strategy of data management that uses the cloud to deliver data storage, processing, integration, and analytics services through a network connection. In other words, DaaS securely delivers desktops and virtual apps directly from the cloud to any location or device. This solution provided for desktop virtualization secures legacy applications and SaaS.
DaaS does not only secure and delivers Windows-based virtual desktops to the workforce, but it also offers a predictable and simple pay-as-a-go subscription model; this makes it easy to scale down or up on-demand. It is also a ready-to-use-service which simplifies a lot of the task done by the IT admin of desktops solutions.
The features of DaaS are similar to Software-as-a-Service (SaaS). SaaS is a cloud computing strategy that delivers applications to end-users over a network connection. With SaaS, there is no need to install and manage software locally.
Unlike SaaS, which has been popular for more than a decade now, DaaS is a new concept. It is just beginning to gain widespread adoption. This is because the initial designs of generic cloud computing services did not make them capable of handling huge data workloads; instead, they catered to basic data storage and application hosting.
Nowadays, DaaS is just as beneficial and practical as SaaS because of the advent of low-cost cloud storage and bandwidth. In addition, cloud platforms are now specially designed for large-scale and fast management of data.
How Does DaaS Work?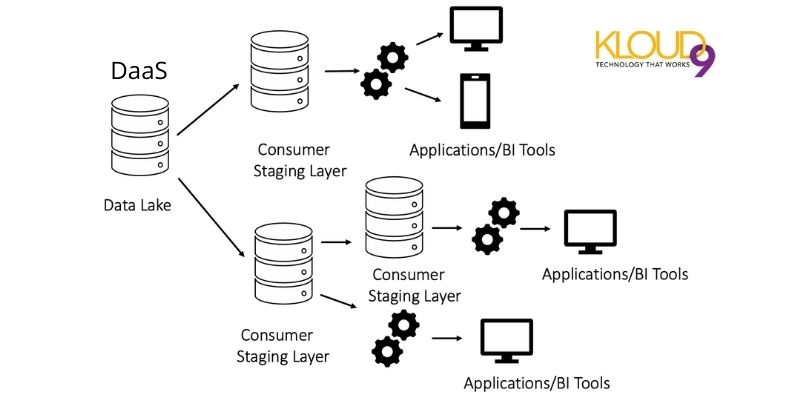 Through the use of DaaS, desktop services and virtual applications are delivered via a private or public cloud service. This service can be accessed by any workforce provided they are connected to the internet. Accessing this service may be through an HTML-based web browser or a secure application installed on a desktop, tablet, laptop, or thin client.
DaaS is multitenant and is offered as a subscription service. The virtual machines that run the operating system are a backend Virtual Desktop Infrastructure (VDI) hosted by a third-party cloud service provider. The virtual desktops are then streamed to the device of the end-user by the DaaS provider.
The deployment of VDI is managed by the DaaS providers, as well as storage, data backups, upgrades, security, and maintenance. The images on the desktop and applications are managed by the customer. For companies that do not want to manage and invest in on-premises VDI solutions, DaaS is a good choice.
Benefits of DaaS
DaaS offers many key advantages with regards to performance, reliability, and speed when compared to on-premise management and data storage. Some of these benefits are:
Automated maintenance:
The DaaS provider provides the tools and services required on its platform. These features are managed and kept up-to-date by the provider. Therefore, the need for end-users to manage the tools themselves is eliminated.
Cost savings:
With the DaaS solution, it is easier to manage the costs of data management and processing. As the need may be, companies can decrease or increase the number of resources allocated to their data workloads in the cloud.
Greater flexibility:
With DaaS, additional cloud workloads can simultaneously be allocated, making it a more flexible and scalable alternative than on-premises infrastructures.
Improved functionality:
It is less likely for cloud infrastructure to fail. This makes DaaS workloads less prone to disruptions or downtime.
Minimal setup time:
With the use of the DaaS solution, companies can begin the storing and processing of data almost immediately.
Require smaller staffs: Companies do not need to maintain in-house staff when using the DaaS platform. Rather than having the data tool set up managed by specialized in-house staff, the task is done by the DaaS provider.
Challenges of DaaS
Although DaaS has many benefits, it still comes with some challenges. Some of the challenges may include:
Data transfer timing:
As a result of limitations in bandwidth, the transfer of large volumes of data may take time on a DaaS platform. This may be a serious challenge depending on how frequently the company needs to move data into a DaaS platform.
Unique security considerations:
Transferring data via a network connection brings with it a security risk that will not exist if the data remained locally. Because companies will need to transfer data to the cloud infrastructure via a network, unique security measures must be considered to ensure its safety. Encrypting the data on transit can help mitigate this challenge.
Potentially limited capabilities:
There may be limitations on the number of tools available when working on DaaS platforms. Instead of being able to choose a tool to set up their solutions, users are made to work with tools compatible with their DaaS platform. To avoid this challenge, it is advised that you choose a DaaS solution that offers more flexibility on tool selection.
Additional compliance steps:
When sensitive data is moved to a cloud facility, some companies may face some compliance challenges. Although the data can still be managed and integrated into the cloud, companies may be subjected to special requirements on data compliance.
How to Get Started with DaaS
Getting started with DaaS may look difficult, given that DaaS is relatively new, but it is not. The process is quite simple. It is particularly simple because many of the processes associated with the setup and preparation of an on-premises data processing solution are eliminated.
The major steps to getting started with DaaS are:
Selecting a DaaS solution
Signing up for and activating your DaaS platform
Moving data into the DaaS solution
Begin taking advantage of the DaaS platform for delivering faster, more reliable data integration and insights.
Conclusion
When compared to on-premises data solutions, DaaS offers numerous benefits, including cost optimization, greater reliability, and easy setup. However, it poses some challenges. The good thing is that these challenges can be managed and mitigated.