Before you venture into the world of web hosting, you must make decisions, as it can be confusing and complicated if you need to understand how it works thoroughly. You can, however, learn what to expect from your website in simple steps with simple learning. Once you know the basics of web hosting, it can help you make excellent decisions about the type of business that will fit your target audience. Read further to see the basics of web hosting and why you need it for your business.
What exactly is web hosting?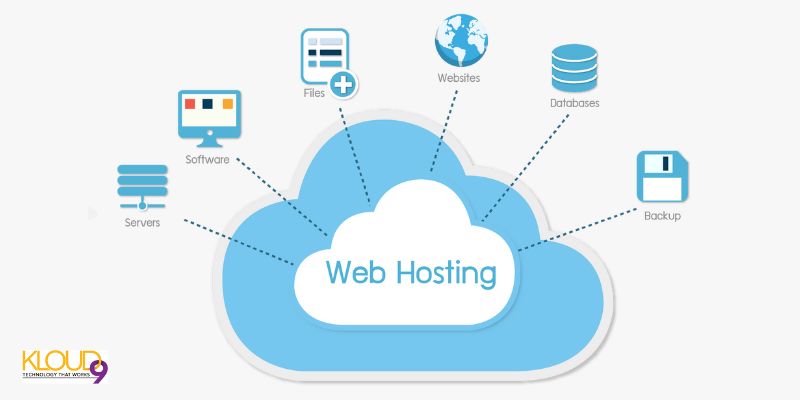 Web hosting is a network service for business owners who wish to put their businesses online for others to see and patronize. In other words, it makes your website's products visible and accessible on the Internet. Purchasing a hosting plan allows you to get a placement on a server, save your website's documents, and safeguard the ongoings of your business website. Web hosting helps you maintain your server, enforce security solutions, and successfully move data such as photos, texts, and other sensitive information to external browsers.
What are the types of web hosting?
There are many types of web hosting, as follows:
1. Shared hosting
Shared hosting allows several users to share similar server facilities, such as storage space, processing power, and memory. They are affordable and straightforward, which makes them the best-managed IT service for small and medium-sized businesses.
Advantages of shared hosting:
They are less expensive and perfect for small-scale business websites.
It would be best if you were not tech-savvy.
It uses pre-configured servers.
Does not require server maintenance and administration.
Disadvantages of shared hosting:
Reduced access to server setup.
Reduced website performance due to external website traffic.
2. Virtual Private Server (VPS)
VPS hosting is a website that uses the same physical servers as external users. However, the web host configures an online barrier for its users. Therefore, hosting a website on a private server requires allocated resources. The website is suitable for medium-sized business websites, prominent blogs, and eCommerce stores with an influx of visitors.
Advantages of VPS:
Coordinated server space.
Other website traffic cannot influence your website's speed.
Increased customizability.
Disadvantages of VPS:
Users must be tech-savvy to carry out proper management.
Users might still pay a web developer for managed services, increasing costs.
3. Cloud hosting
Cloud hosting is a hosting service that utilizes multiple servers to host sites physically. Therefore, if a web server encounters issues or increases in traffic, other servers will step in to maintain the website's operations. In other words, cloud hosting depends on multiple servers to work, which makes it ideal for large-scale sites such as eCommerce shops.
Advantages of cloud hosting:
Lesser hardware failures and system downtime.
stops DDoS attacks and balances increased traffic.
highly scalable, as it is not restricted to independent server resources.
Disadvantages:
It does not provide specific access.
It costs more than shared hosting and VPS.
4. WordPress hosting
WordPress is a content management system (CMS) that necessitates efficient servers for WordPress environments. It improves the functionality and speed of a website and reduces potential problems. WordPress' excellent features include pre-installed schemes and plugins for primary operations like security and cashing.
Advantages of WordPress hosting:
It is affordable and easy to implement.
Optimized performance for WordPress sites.
Disadvantages
Not ideal for non-WordPress sites.
How do you select the right web hosting provider?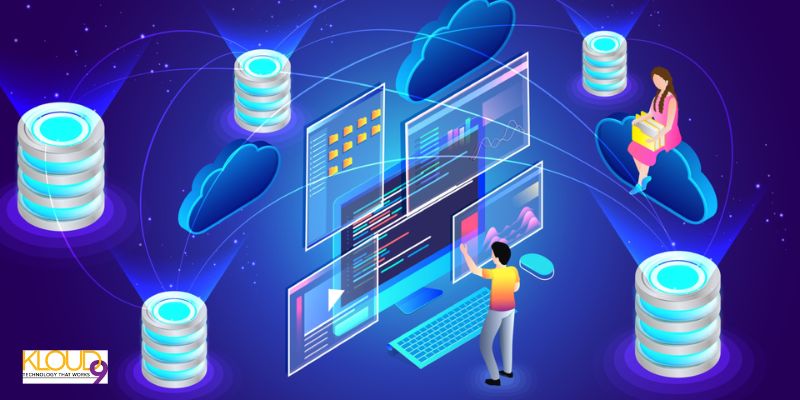 It would be best if you considered some factors when choosing a web hosting provider, and they include:
1. Control panel
The web hosting control panel allows you to manage your account without logging into your website's server. Therefore, selecting a web host that can offer managed services for skilled users to operate is pertinent.
2. Uptime guarantee
Unexpected and consistent problems on your business network due to unstable and poor websites can ruin your business and the integrity of your customers. Therefore, choose a managed IT service provider that can meet your business's downtime, as seen in their records. Make sure you select a host that meets their uptime warranty as promised.
3. Technical specializations
Look for a managed service with more features that can maximize your website and allow proper operations instead of depending on host services with bandwidth, disk space, and processing power.
4. Online reviews
Search for web hosting reviews providing more profound opinions and information on multiple web hosting providers. Relative online reviews might include details about the speed and uptime of the IT service provider. This will show you how well the service provider can perform.
5. Security
Ensure the web hosting provider is adequately equipped with updated security tactics to protect your site against DDoS and malware attacks. They should have automated backups, access management, updates, and malware detection.
How do you host a website?
There are three easy tips for hosting a website, as follows:
1. Get a Domain name
The first thing you must do is buy a name for the website you are planning to host. Registering the name will be taken as the permanent address, so visitors can easily find you online. You can register a unique domain name through the existing owner or an invested organization.
2. Choose your hosting service provider
After getting a domain name, you can use your domain name to pick a reliable provider for your web hosting. You can use the hosting service on the provider's server and gain worldwide visibility. Most domain name suppliers can provide web hosting services.
3. Choose your hosting type
Getting a provider makes it easy to have a hosting plan. There are different web hosting services: managed WordPress, shared hosting, VPS, reseller, and dedicated server. You can choose any of these hosting plans depending on your business needs.
Conclusion
Hosted services help you stay visible in an online market. Many things can help you prepare for the launch of your website. However, you look for the best-managed service provider to help you make the best decisions. Also, your website should only rely on what you wish to handle.