Since 2020, IT teams in companies across the world have quickly risen to the challenge of setting up means for their fellow staff to work right from the comfort of their homes. Remote work arrangements are here to stay, bringing with them risks and benefits to both employees and businesses.
Factors That Can Help Secure A Remote Work Environment
As the setup of a remote work environment is done, tech leaders must make the remote work environment more secure. Organizations must establish systems that provide their remote employees reliable and easy access to required tools, data, and security to essential data assets. To achieve these, here are some factors that can help secure a remote work environment:
1. Access Management Review
Every organization with a remote work environment must audit its access controls and management. An example is creating a roadmap to ensure that all business apps have multifactor authentication (MFA). MFA is a necessity and not a luxury, so every organization must put it in place to secure a remote work environment.
Additionally, written role-based access policies should be considered for user groups. Organizations should also look into any emergency access put in place in the last couple of years within the cloud platforms hosting the apps critical to their businesses. This will help ensure the security of their work environment.
2. A VPN
Effective security against cyber threats begins with the employee. As a result, employees must set up a process to prevent the risk of cyber-attacks by establishing internet surfing protocol and installing antivirus software. The use of a VPN while using a device to work remotely is an important factor that enhances the security of a remote work environment.
A VPN provides a virtual private connection with complete encryption that ensures your device is invisible when it accesses the internet. It prevents anyone from spying on your network, intercepting your data, or selling your organization's data. This means that you can safely host meetings and share files with other team members without your data being exposed or stolen.
3. Data Transfer Infrastructure Powered By AI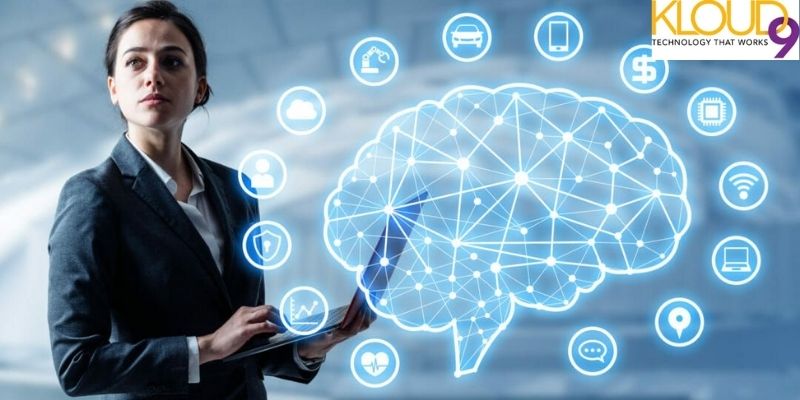 There has already been a success with the normalized VPN-enabled work environment and regular communication with remote teams. To further improve the security, it is required that there is an immediate setup of a seamless, secure, and future-proof infrastructure. This will prevent the leakage of intellectual property or sensitive information.
AI or artificial intelligence has the potential to identify malicious trends in data transfer. This helps ensure the security of all remote work activities. Importantly, organizations should not ignore the role of AI in the security of their cloud workspace.
4. Separate Corporate SSIDs
Nowadays, many organizations require that employees who work remotely install VPN clients on their devices before connecting to a corporate server. This works just fine, but another alternative is for organizations to provide employees with residential gateways. This way, employees can have separate corporate service set identifiers (SSIDs).
Traffic that is related to the work should go through that SSID to the corporate server. With this, there won't be the need to install VPNs on devices. Additionally, it allows IT admin to control the gateway in such a way that ensures it is on the same level with established corporate standards.
5. Cloud-native Technology
The cloud workspace is one environment with increasing popularity. For a secure remote work environment, organizations need to move their storage, backup, and other essential services to the cloud. The benefit to this shift is numerous, and as an organization, you only lease the equipment of the managed service provider (MSP) hereby saving you in terms of upfront capital.
Furthermore, a security team that possesses the full cloud-native technologies will be able to see more and move faster. This allows them to effectively address the proliferation of user data and endpoints brought by the hybrid work model of the cloud.
6. Process Automation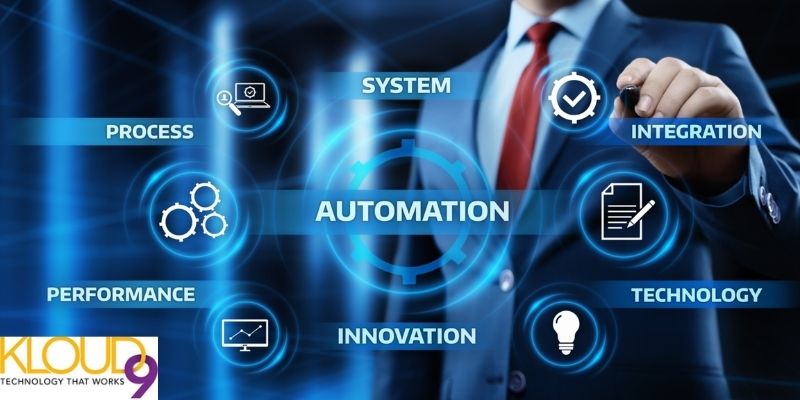 Attention to detail and diligence are required for a secure remote work environment. This can be achieved through automation. For instance, automating the onboarding and offboarding of employees ensures that access to systems is restricted and their equipment is returned when the employee leaves.
Similarly, routing actionable alerts to Teams or Slack reduces critical response times for a security incident. Process automation is a factor that is key to a secure remote work environment.
7. A Zero-trust Network Access
Although VPN was once the first call for securing a remote work environment, they are now widely thought to affect user experience. The use of VPN may grant excessive access and hinder productivity, hence it may violate zero-trust principles.
Rather, organizations should implement zero-trust network access to provide enhanced protections and grant the least privilege access. Additionally, performance is optimized with the use of cloud-based solutions.
8. Human Risk Management
An organization must access the risk humans pose to the security of their cyberspace. There are advanced systems and technology available to prevent cyber attacks, but these attacks still happen. In many cases, it is a result of the vulnerability of an individual who is not well trained to spot, report, or address a threat.
Organizations must ensure that their employees are trained, as social engineering is one of the weakest points in a remote work environment. Additionally, they must have a way to measure the effectiveness of this training.
9. Security Feedback Mechanisms
An organization should always be prepared for a change to ensure the security of your remote work environment. The priorities of an organization, consumer and business technology, and threat landscape are constantly evolving.
You should invest in a feedback mechanism for all security control and policy you implement. You should also make regular plans to review and adapt. An organization is made pragmatic and resilient about its security efforts with this factor.
Conclusion
To secure a remote work environment as an organization, you must find the right IT service providers. Combining their help with the factors already discussed here, you are sure to get the best IT solution for the security of your cloud workspace. If you are looking for a trusted security service provider, then you need Kloud9IT. With years of experience and extensive security services on offer, all businesses are sure to find a model that suits their requirements.