Get Double The Work Out Of
Your Employees While Slashing Overhead
Costs, Padding Your Bottom Line And Securing Incredible Loyalty From Your Staff
Sound too good to be true?
I assure you it's not…
There is a fast-growing trend among small and medium businesses that is drastically increasing productivity, cutting costs, and driving more profit to the bottom line. Is it a new management style or marketing trend?
No – it's telecommuting, which is a $5 word for allowing your staff to work from home or while on the road.
Sure it doesn't sound very sexy when you first hear it, but when you see the bottom line impact it has on profits and productivity and talk to business owners who rave about how much money it's saving them, you'll start to see what all the excitement is about.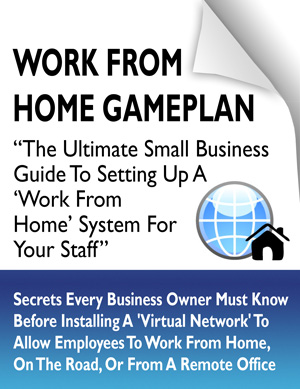 What Is Telecommuting And How Is It
Going To Help
My Business?
Telecommuting is a fancy word for allowing employees to work from home, in remote offices, or while on the road. While this is not a newconcept, recent advancements in remote access technology and security have made it very affordable and easy for even micro business owners.
The Ultimate Small Business Guide To Setting Up A
'Work From Home' Or Remote Network Access System
For Your Staff
If you are the owner of a small or medium sized business that is thinking about implementing a "work from home" program for your employees – or if you want to install a virtual network to enable you and certain key employees and managers to work on the road or from a remote office – DON'T – until you read this eyeing guide.
Our free report will explain in plain, non-technical terms best practices for setting up remote access for you and your staff, as wellimportant questions you should ask any computer consultant to avoid making the most commonly made, costly mistakes made when setting up the technology for a work from home program.
Critical Facts And Insider Secrets Every Business Owner Must Know Before Installing A 'Virtual Network' To Allow Employees To Work From Home, On The Road,
Or From A Remote Office
In this free report,
you'll discover:
What "telecommuting" is and why so many small and medium sized businesses are rapidly implementing work from home programs.
The single most important thing you MUST have in place before starting any work from home or remote office initiative.
How one company saved $11 million after implementing a work from home program – and how you implement the same money-saving strategies for your small business.
How to get a FREE "Home Office Action Pack" ($97 Value).
Complete the form to the right to get
INSTANT ACCESS to this free report!
Your Business Deserves Nothing Less
Than the Best IT support In Ohio
"Support works quickly to identify and resolve issues remotely without the need for onsite support. Have a stable Cloud environment that allows us to work remotely anywhere with consistent results while eliminating the need for us to purchase hardware/software and worry about maintaining any updates as everything is constantly updated for you. You should give Kloud9 a try. Overall, the Cloud services offered will allow you to focus on working within your firm's environment with the peace of mind that having an onsite server can't provide." - Accounting Firm
"You guys have been working hard to help us to allow remote access for our employees due to the covid-19 pandemic. We appreciate the sense of urgency.", Manufacturing Firm
"I appreciate the quick and thorough response. My tech took me through all the steps to make sure my remote log in was complete and working"., - Technology Firm
"When IT issues are reported to Kloud9 they are followed up on and resolved as soon as possible. Communication is always clear. Patience with "operator errors" is never an issue. No one is ever made to feel bad about making a call for help. I would highly recommend working with Kloud9. We have had nothing but great support and service from them for many years." - Title Company
"You guys accomplished in 1 day what two other companies could not accomplish in 6 months." - Legal Firm
"Jacob was great. He made installing the VMWare client quick and easy.", - Underwriters
"I have to say, I was not looking forward to moving to this third party tech service. You have proven me wrong! I have only had a couple of issues over the last couple of months, and your service has been quick, efficient, communicative and a pleasure to work with!", - Technology Firm
"This is new for all of us so we are sending along a lot of support tickets. I think you have been very responsive to our questions. Thanks!", - Accounting Firm
"Our migration to Kloud9 was seamless and painless. They will walk you though the process and let you know what to expect every step of the way. If you are considering new IT or phone services, I would definitely contact Kloud9" - Recruitment Company
Fill out the form for
FREE Report
Important! We hate spam as much (or more!) than you and promise to NEVER rent, share, or abuse your e-mail address and contact information in
any way.
Like Having Our Own Internal IT Department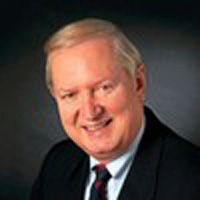 Lawyers are expected to work in real time constantly and they do not have time to be down. Kloud9IT provides quick response times and consistent service. Their highly skilled team is able to orchestrate our network in such a way that all of our applications work seamlessly together. ...Read More
Nick Phillips
Senior Partner
Phillips & Mille Law Firm
A+ For Service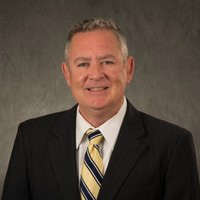 Our company has been working with Kloud9IT for some time now. As happens in the IT world, sometimes you need to speak to the service department... Read More
David Wright
Vice President
Sales, Business Underwriters Associates