How long will the certification process take?
The time needed to achieve certified compliance will vary widely depending on several factors. It could take anywhere from around three months to a year or more. Some of the primary factors determining the length of the certification process are:
The CMMC Level you are seeking to achieve
Level 1 is a relatively simple certification process, while Levels 2 and 3 require more strenuous assessments by outside parties.
Your existing cybersecurity infrastructure and posture
If your overall security is high, there will likely be fewer issues found in phase 1, meaning fewer solutions to implement in phase 2 and a shorter process. Conversely if many issues are found, more time will be needed to implement remediations.
The number of locations you operate
If your organization operates multiple locations (offices, server farms, etc.), this will increase the complexity of the certification process and thus the time required.
The aptitude and availability of your C3PAO
For Compliance Level 2, you will be required to undergo an assessment from a C3PAO, which is accredited by the government to perform the certification process. These organizations are private companies, so not all will operate at the same speed.
Kloud9 is a recognized consultant that can help companies gain CMMC accreditation
The CMMC-AB (Cybersecurity Maturity Model Certification Accreditation Body) has created the Title "CMMC-AB Registered Provider Organization™" to indicate which organizations are broadly acquainted with CMMC standards and training guidelines.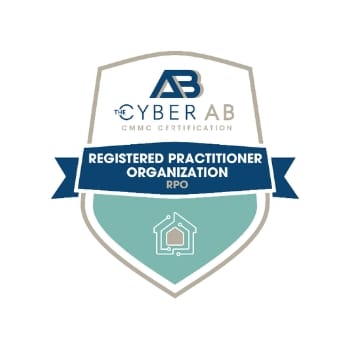 Kloud9 has been acknowledged as an RPO (Registered Provider Organization).
This means that
CMMC consulting from Kloud9 will prepare your organization to quickly and effectively work through this certification process.