Imagine a world without the internet, and you will understand the need for wireless technology. Without Netflix, emails, radio transmissions, social media, and many more Internet activities, it would have been a boring life.
Modern wireless solutions like Wi-Fi ensure that connecting to high-speed networks in all locations is simple and possible. Furthermore, wireless solutions have become companions, and many people cannot do without them. Read further to see the role of wireless solutions in making our lives more satisfactory.
What are Wireless Solutions, Exactly?
Wireless solutions allow you to communicate easily or transfer data from one location to another, no matter how remote your transfer point is. Wireless solutions are marvelous because you do not have to use wires or cables during these transfers. Instead, some wireless solutions use infrared waves and radio frequencies to communicate.
Wireless means transmitting signals over a medium you cannot see, like over the phone or radio waves, instead of using visible wires. Many years ago, the first few wireless solutions included remotes for controlling TVs and garage door openers.
These wireless devices were fascinating and became a part of daily life. Nowadays, more wireless solutions are added to make your life easier. You can now use keyboards without cords, PDAs, mice, cell phones, and other standard digital options.
Wireless solutions range from assisting you with simple tasks to helping you with complex ones. For example, you can use your mobile device to dial another device, send messages, or carry out the difficult tasks of allowing the sales team to obtain data from ERP applications.
What are the Types of Wireless Solutions?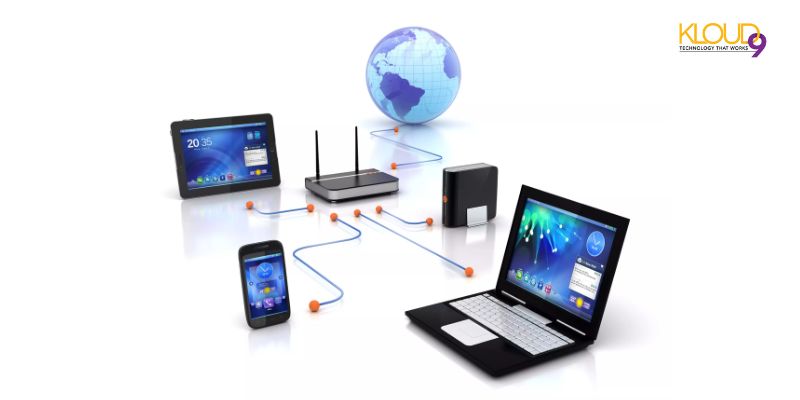 Wireless solutions have helped many tech lovers, over time, to have smooth data communication and transfer. They are a subclass of information without visible transfer wires, using optical, infrared, or radiation through lasers.
Many types of embedded wireless solutions are available with modern application features for their unique uses. Business organizations use various wireless technologies in their workflow to improve daily operations.
There are three main types of wireless solutions, as follows:
Wi-Fi is a wireless technology created for laptop users and other mobile devices. This wireless solution can help you transmit information to your network without hassle. In addition, they support reliable data transfer for VoIP, media players, TVs, and other networks.
Wi-Fi works by utilizing access points to send out secure and easy connections. Wi-Fi
to nearby devices. In business, individuals can build a local network with Wi-Fi to reduce overhead costs through ease of deployment, the ability to integrate different devices, and easy scalability.
Bluetooth is one of the wireless solutions that emerged in the 2000s to improve people's lives. However, this technology is still a new wireless solution, with its high-speed capacity to transfer or receive data in close range. In addition, Bluetooth devices create highly reliable corporate and individual networks.
Bluetooth wireless solutions have capabilities that allow devices such as phones, laptops, tablets, and other mobile computers to interconnect easily and set up reliable data management and exchange.
Even though other wireless solutions are more common today than infrared, this is still an excellent option for good living. In addition, it is best for business use because of its high noise immunity and portability. Infrared transmitters are created to exchange data through adapters on mobile devices and laptops.
The infrared transfer port does not need too much power when transmitting data, which is why it is an energy-efficient technology. Also, the limited measurement of the direction of the infrared beam gives this wireless solution a higher security level, ensuring data is not transmitted to unauthorized sources.
How Can You Use Wireless Solutions in Business?
If you are looking to run a smooth business, the best ways to use wireless solutions include the following:
Wireless probing

Communication

Object monitoring

Quality assurance

Geolocation and navigation tracking

Risk management

Quality assurance

Wireless security system

Network creation

Real-time notifications

Energy management
Furthermore, among the three types of wireless solutions, Wi-Fi is used most frequently. However, most companies still shift towards using infrared and Bluetooth technology. In the future, competition in technology will result in synergy, and wireless solutions will have higher demands on business platforms.
What are the Benefits of Wireless Solutions in Everyday Life?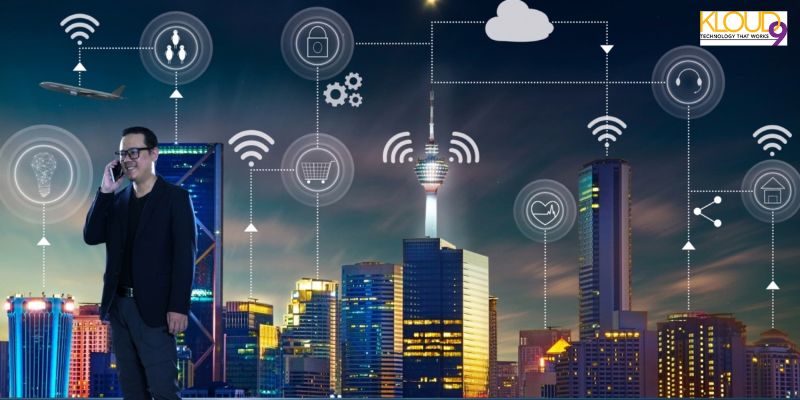 Wireless solutions have become the most widespread technology of the day, as many individuals worldwide use them actively all around the clock. The niche aims to operate better in every area, including our daily lives and businesses. A well-integrated software product boosts customer loyalty and generates leads. Business automatically advances when your IT service, product, or project is available anywhere, anytime.
There are several benefits of wireless technology for business owners and others, as follows:
Higher Workflow Efficiency
There is often an advancement in data transfer, resulting in fast data exchange within organizations, partners, and customers. For example, sellers can use their mobile phones to call and check prices and inventory levels before transactions.
Wireless solutions can help everyone share information on the move without losing connection. In business, your workforce needs extra adapters or cables before accessing office systems, which allows everyone to enjoy hassle-free network support and connection.
Employees can have productive network accessibility outside the office environment, and it can introduce new work styles like having direct access to client sites for data corporations or tracking work while at home.
It is cheap and easy to install any wireless network support of your choice, especially if you are in a location where you cannot use visible cables. Wireless solutions reduce the cost of purchasing office infrastructure and allow you to concentrate on other essential businesses.
Conclusion
Wireless solutions are designed to make life easy and adaptable. Since their creation, the world has improved rapidly. Wireless solutions make it easier to transmit data from one location to another. As a result, businesses have grown through this IT service with more workflow efficiency, new opportunities, and flexibility.