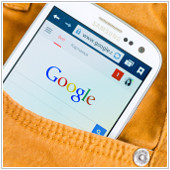 Is your Google Chrome browser a little slower lately? While Chrome is widely known as the browser of choice, it does have a habit of consuming a lot of system RAM. Additionally, there are times when it feels slower than before. Fortunately, these problems are simple to fix. Here are some speed hacks that will make Chrome faster.
Clear your browsing data
Chrome stores cached copies of websites you visit so it can load the page faster when you visit them again. It also keeps a database of your browsing history and cookies for the same purpose. As you visit more and more websites, these pieces of data accumulate in Chrome and can slow the browser down.
Thankfully, the solution is easy: clear your cache. Simply access your browsing history by entering chrome://history in your address bar. From the left panel, select Clear browsing data. Choose which data to delete by clicking on the checkboxes of all items you want deleted, like cached images or cookies. You can also select the time range that will be affected by the deletion. You can delete your history for the past hour, the last 24 hours, the last seven days, and from the beginning of time. Once you've selected the files you want to delete and their corresponding time range, click Clear data.
Disable extensions
Extensions are downloadable programs from the Chrome Web Store that you can add to your browser to give it more functionality and a personalized touch. For example, you can add an extension that blocks ads, one that shortens URLs, or one that shows your most important tasks of the day. While these extensions are useful, they can slow Chrome down if there are too many installed at once.
Most extensions will show on Chrome's address bar, and you can quickly uninstall them by right-clicking on their icons and selecting Remove from Chrome. You can also manage all extensions by typing chrome://extensions in your browser and hitting Enter. From there, you'll find a list of all the extensions you have (even those you don't remember installing). Simply scroll through the list and click Remove to delete the extensions you don't need.
Remove ads and malware
Sometimes, Chrome slows down because of malware or adware extensions. Extra toolbars, recurring pop-up ads, and web pages redirecting to other addresses are clear indications of these. Google once had a downloadable app developed for Chrome that scans and removes unwanted programs called the Clean Up Tool. In 2018, Google discontinued that app and made malware scanning even easier. Just type chrome://settings/cleanup in your browser, and click on Find to detect and remove harmful software on your computer.
A top-performing web browser benefits your business in many ways, including enhancing your employees' productivity and speeding up communication. If your web browser is performing poorly or takes forever to load a page, don't hesitate to get in touch with us so we can identify and fix the problem right away.
Published with permission from TechAdvisory.org.
Source.