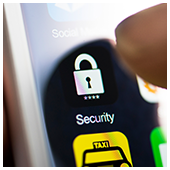 Server and desktop virtualization have been improving computing efficiency and data security for years. But with all the talk about mobile BYOD policies and corporate data protection on smartphones, the National Security Agency (NSA) believes virtualization is the key to true security. Here's what you need to know:
US government approved
The NSA maintains a program named Commercial Solutions for Classified (CSFC) that tests and approves hardware to assist government entities that are optimizing security. For example, if a public sector network administrator is deciding which mobile devices to purchase for office staff, CSFC has information about which devices are approved for various government roles.
Offices in the intelligence community usually require virtualization hardware and software as a minimum for laptops and tablets. But until now, no smartphones that included the technology have passed the tests. However, a recently released model of the HTC A9 phone includes mobile virtualization functionality that got the green light.
What is mobile virtualization?
Virtualization is an immensely complicated field of technology, but when it comes to mobile devices the process is a little simpler. Like any mobile device management plan, the goal of mobile virtualization is to separate personal data from business data entirely. Current solutions are forced to organize and secure data that is stored in a single drive.
Essentially, current phones have one operating system, which contains a number of folders that can be locked down for business and personal access. But the underlying software running the whole phone still connects everything. So if an employee downloaded malware hidden in a mobile game, it would be possible to spread through the entire system, regardless of how secure individual folders are.
With mobile virtualization however, administrators can separate the operating system from the hardware. This would allow you to partition a phone's storage into two drives for two operating system installations. Within the business partition, you could forbid users from downloading any apps other than those approved by your business. If employees install something malicious on their personal partition, it has no way of affecting your business data because the two virtualized operating systems have no way of interacting with each other.
Although it's still in its infancy, the prospect of technology that can essentially combine the software from two devices onto a single smartphone's hardware is very exciting for the security community. To start preparing your organization for the switch to mobile virtualization, call us today.
Published with permission from TechAdvisory.org.
Source.