If You Fall Victim To A Cyber-Attack By No Fault Of Your Own, Will They Call You Careless…Or Just Irresponsible?
If You Fall Victim To A Cyber-Attack By No Fault Of Your Own, Will They Call You Careless…Or Just Irresponsible?
It's EXTREMELY unfair, isn't it? Victims of all other crimes – burglary, rape, mugging, carjacking, theft – get sympathy from others. They are called "victims," and support comes flooding in, as it should. But if your business is the victim of a cybercrime attack where YOUR client or patient data is compromised, you will NOT get such sympathy. You will be labeled careless and irresponsible. You may even be investigated and questioned about what you did to prevent this from happening – and if the answer is not adequate, you can be found liable, facing serious fines and lawsuits EVEN IF you have protections in place. Claiming ignorance is not an acceptable defense, and this giant, expensive and potentially reputation-destroying nightmare will land squarely on YOUR shoulders.
But it doesn't end there…
According to the laws here in Ohio, you will be required to report any IT systems breaches, in which your clients personally identifiable information (PII) is exposed to cyber. If it becomes public, your competition will have a heyday over this. Clients will be IRATE and will take their business elsewhere. Morale will tank and employees may even blame YOU. Your bank is NOT required to replace funds stolen due to cybercrime (go ask them), and unless you have a very specific type of insurance policy, any financial losses will be denied coverage.
Yes, I'm Sure You Have An IT Company,
But Here's How They Could Be Failing You
As a CEO myself, I understand that you have to delegate and trust, at some level, that your employees and vendors are doing the right thing – but it never hurts to validate that they are. Remember, it's YOUR reputation, YOUR money, YOUR business that's on the line. One mistake, one slip-up, even from a loyal and well-intentioned person, becomes YOUR nightmare.
Why We Wrote This Report For Our Clients
Recently, there has been a significant increase in the sophistication, frequency and severity of cybercrime attacks.
We've been watching these trends and putting in place new technologies, protocols and services to protect our clients. Some we've been able to include in our normal fees and services to you – but some are newer, more effective and would be an add-on or replacement for what you have now, which requires us to take a closer look at your current protections and make recommendations based on your specific situation.
To prepare you for our discussion, we've compiled this report to educate you and provide details on why we are making these recommendations.
---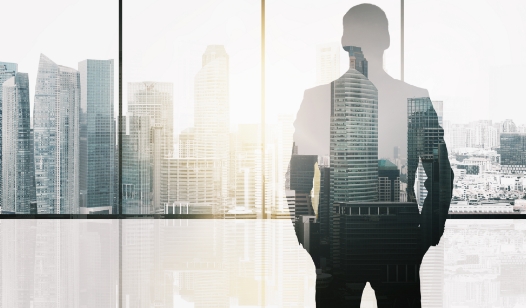 About Us
Started in 2006, Kloud9 IT is a complete technology solution provider. We are 100% committed to making sure business owners have the most reliable and professional IT service in Ohio. Our team of talented IT professionals can solve your IT nightmares once and for all.
---
Important! We hate spam as much (or more!) than you and promise to NEVER rent, share, or abuse your e-mail address and contact information in any way.
See What Our Clients Are Saying
The biggest benefits to our company since moving to the cloud has been a savings on infrastructure costs (not having to house/ host servers), dedicated help desk support, and the ability to access information from any location assuming there is an internet connection.   To someone sitting on the ...Read More
Jim LaFleur
Vice President
Business Underwriters Associates
Since I became a customer over a decade ago, the Kloud9 IT team has taken care of me. They are knowledgeable about my computers and the network and keep everything running smoothly!  I'm so glad to have people who know my computers, take care of them and me. The personal service from Kloud 9 is ...Read More
Sarah Weiss
MA, LMT, Executive Director
SpiritHeal Institute
At Kloud9 IT they are experts at organizing and maintaining our IT System's security and performance needs. The staff has both depth and breadth necessary to quickly solve the IT problems that would hinder a company's productivity in the event of IT issues. Working with the Kloud9 team has given ...Read More
Fred Lisy
President
Orbital research