For businesses of any size, getting on the first page of Google search results is important to drive traffic to the website. Although ...

Almost every day, the virtualization industry takes a giant leap forward. Although this industry has been reserved for only the ...

Most people tend to think that the concept of virtual reality has a place with The Jetsons family, but not so much at the office ...

As with all technology, trendy phrases come and go with the passing of every IT conference and newly released virus. And when dealing ...

How many times have you heard the saying "It's not about what you do but who you know"? -- probably too many to count. Regardless ...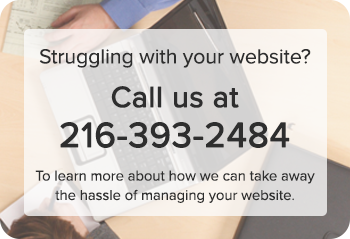 That's it for this month. Remember, if you need help in implementing
any of this month's tips, contact us - we're here to help.
Follow us on Social Media:
This mail was sent from: Kloud9 IT, Inc
1455 W. 29th St., Suite 2, Cleveland, OH 44113 | Phone: (216) 393-2484 | Fax: 1-216-373-2323
©2023 Kloud9 IT, Inc. All rights reserved. | Unsubscribe from this newsletter.