Everyone wishes there were more minutes in a day. Between repetitive emails and seemingly endless meetings, it's hard to find ...

The relationship between computer hardware and software can be frustrating. Both require the other to function properly, but both ...

Pop-up ads and videos can easily turn people away from a website. Google knows this and has come up with a solution set to launch ...

When we write about how antivirus software isn't enough to keep you safe from malware, it's not just scare tactics. There are ...

As machine learning, digital storage, and analytics software get more advanced, data is becoming more valuable than ever. Even ...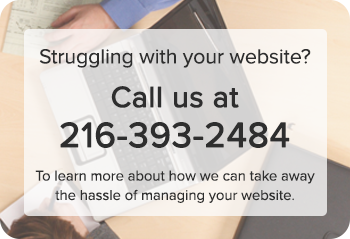 That's it for this month. Remember, if you need help in implementing
any of this month's tips, contact us - we're here to help.
Follow us on Social Media:
This mail was sent from: Kloud9 IT, Inc
1455 W. 29th St., Suite 2, Cleveland, OH 44113 | Phone: (216) 393-2484 | Fax: 1-216-373-2323
©2023 Kloud9 IT, Inc. All rights reserved. | Unsubscribe from this newsletter.